You may not realise it, but there is active censorship at work within the Australian media when it comes to homosexuality. Take a look at this article on a convicted murderer who has joined an online dating site and see if you can pick it.
Have a read through the linked article and see if you can work out the sex of his since-murdered lover.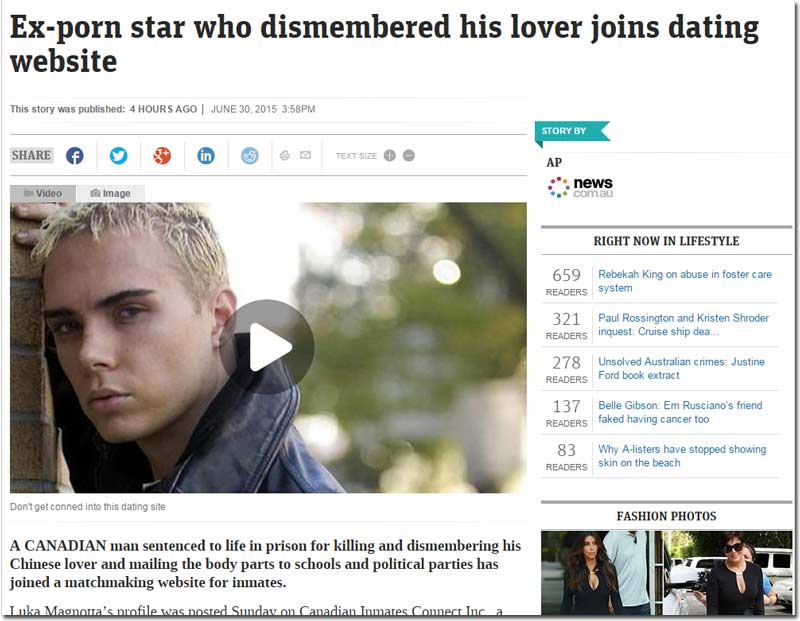 Unless you're handy with Chinese names, it's going to take some googling to discover that his lover was ... another man.
So why the avoidance of reporting that this murder took place within a homosexual relationship? It doesn't fit in with the preferred narrative of homosexuals being happy friendly effeminate men (think Modern Family) who just happen to love each other instead of women. Put simply, it's an inconvenient truth.
The levels of domestic violence in same sex couples, compared to the norm, is an absolute shocker.
Academic research – which has stood the test of time – reveals that 90% of the lesbians surveyed had been recipients of one or more acts of verbal aggression from their intimate partners during the year prior to the study, with one or more incidents of actual physical abuse. The most frequent forms of abuse were verbal/emotional/psychological abuse and combined with physical/psychological abuse.
The incidence of violence among gay men is nearly double that in the heterosexual population.
Fun fact: What type of relationship has the lowest level of intimate partner violence? Traditional marriage.
Read more about the research at our previous blog posting here: Violence in GLBT Community?